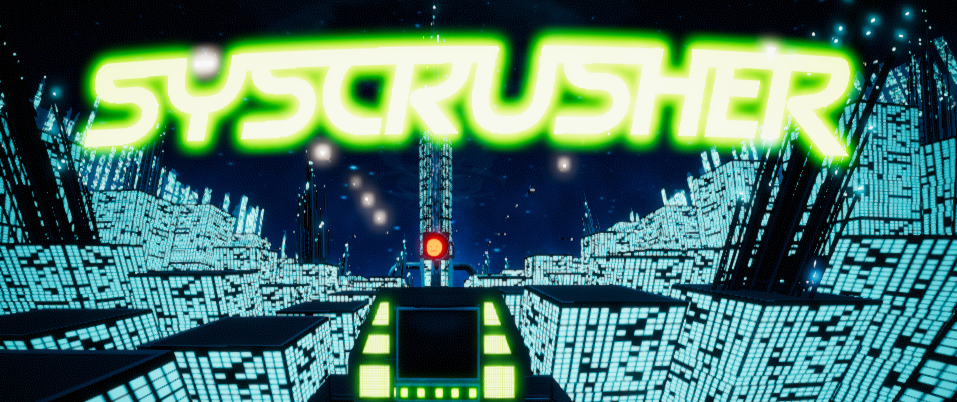 SYSCRUSHER
Comments
Log in with itch.io to leave a comment.
this is a fantastic game im so sad there isnt more of it, ive laready played it twice, and I do not think I encountered any bugs on my playthrough , you should release the sountrack on banndcmp, sust maje sure to spicify that it is from the game becasue there is a prog rock album, by the same name
((try to play it without focus, it becomes really intense))
Really cool game, but there is a major bug at the point where you fight the air ship. If you die, when you load back in the ship does not respawn. There is no way to continue if you are killed. Just a heads up.
Shit. Guess I broke that fixing another bug :) Will release a fix today. (You can always backtrack to the previous checkpoint to re-trigger the heli, it's on the last stairway.) Thank you man!
Awesome video man. You found some nasty bugs I'd never seen, too. Thanks for the play test! :)
cool game but where is the any key - derp
Well, I was all out of gum so... kicking ass was the only thing left to do. Just ignore the times I fell and died. :)

You found some good bugs :) Thanks for the video man!
It was like a modern remake of Berzerk I didn't know I wanted but now am clamoring for more. I urge you, if you made it this far, download it and get the hashtag #syscrusher making its rounds on social media. I want more adventures of the Syscrusher!
Holy shit. This game is an absolute blast! While I did run into some issues when forcing larger resolutions, and one respawn that reset the progression to the beginning, the games pace is glorious! It just keeps getting faster and faster with more and more to kill and doesn't relent until the final boss. It only took about 25 min to beat, but damn was it just fun the whole way through. Fantastic work! (but resolution options would be amazing)
What a cracking game. This made my Saturday. The only fault is no full screen but well done.
Great fun.
Regards
wobblyfootgamer
You've been beating me to a lot of games lately Wobbly!

Sorry coalfire bit in all honesty, your gameplays are far better than mine as you provide good constructive comments wheras I just to like to play and I have nothing much else to do to be honest. Keep up the great work coalfire.
:)
Merry christmas everyone.
You're too kind my dude :)

Awesome. Thanks for the video man. See you ran into a bug on the final boss door, sorry 'bout that. Fixing :)
That would be cool if you could fix that but please, don't fix the other bug :) Would be classed as a bug, maybe / maybe not.
Can you add full screen as well please :)

Regards and Merry Xmas

wobbly / wobblyfootgamer